Career and Technical Education Consortium of States (CTECS) is offering a new durable skills curriculum and assessment package at the high school level, called Workplace Readiness Skills (or California Career Ready). When students pass the test, they can share their nationally recognized credential on Tallo to prove their achievement directly to talent seekers. The curriculum and test are meant to complement current programs, especially in Career and Technical Education (CTE) and any career path selected by the student.
We also offer a Level One curriculum to help students transition into high school and spark interest in career pathways and self-awareness.
CTECS has the solution, if you are interested in:
setting a baseline and measuring learning growth of these research-based but sometimes difficult-to-teach behavioral expectations from employers
expanding career potential and confidence of students
helping students learn who they are, how to set goals, and how to overcome barriers to succeed in their future careers
offering a meaningful, proven, employer-recognized credential for a career-ready student.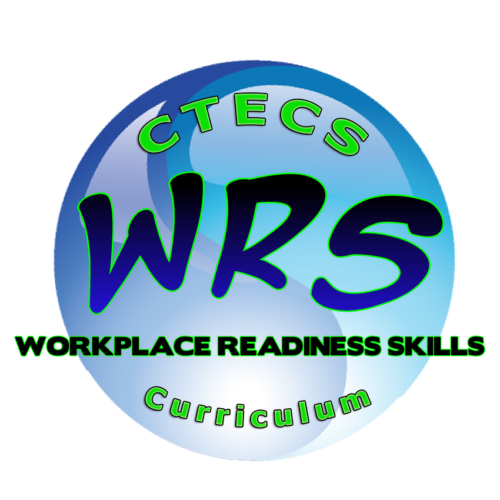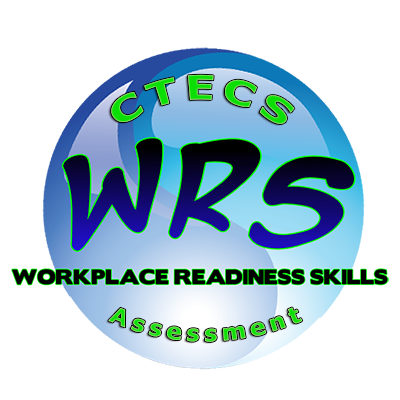 Twenty-two research-based skills are addressed with activities under each skill standard, and the curriculum is growing. This curriculum thoroughly prepares students for success on the CTECS Workplace Readiness Skills Assessment© or the CTECS California Career Ready Assessment©. For more on the Assessment, please go to our About WRS Assessment page. Pass the assessment and earn this nationally-recognized credential and badge.
Each activity can be delivered in a short time, so it works perfectly to complement your existing programs of study, and is especially great for CTE or alternative education classrooms. You may use it as a stand-alone, where appropriate and approved.
If you agree that workplace readiness skill education is crucial preparation for your students transitioning into postsecondary opportunities and the world of careers, this curriculum provides those crucial pieces that can often be overlooked in traditional classroom settings.