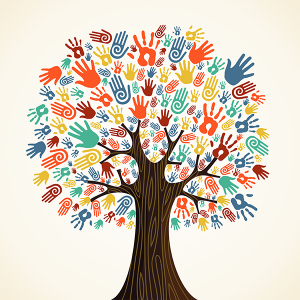 Rarely do the actions by one employee trigger industry-wide catastrophe, but in the case of one employee's hyper-fear, racial bias, and lack of workplace readiness training, that is exactly what happened to Sephora, the beauty and makeup supplies retail giant. Here is a link to the Forbes article.
And I have a few problems with the article which states that the employee, who after calling security on a customer who she suspected of stealing based on racial bias (i.e., racial profiling), committed the ultimate three-fold sin in retail: 1. racial profiling; 2. not knowing that the customer was a celebrity, and 3. not knowing the customer was a former Sephora employee who knew immediately something was off about her level of treatment.
Wrong. The employee committed only one mistake, the first.
That the company was called out by a social networking megaphone (i.e., Twitter) AND that the customer knew exactly how she was being mistreated based on her awareness of company policy and training had nothing to do with the primary mistake of racial profiling. They only enabled bigger consequences to the company. The expectation should be, and I think the article gets this part incorrect, that ALL customers should be treated equally with respect, regardless of who they are. Every customer needs to be treated like a rock star. The problem with the article is that it embraces or accepts the premise of celebrity culture, which is in itself classist, biased, and unfair. Let's not confuse things. The failure of the employee triggered a squandered opportunity for the company to apologize and repair, as the article aptly states:
The company won points on social media for appearing to be taking forceful action after an embarrassing instance of racial profiling. It then lost those points by maintaining the closings and workshops had been planned long before the SZA [celebrity] tweet, and for only devoting one hour to the training.

The stores, in most cases, will be closed between 10 a.m. and 11 a.m., and the delayed opening is unlikely to be noticed by many Sephora customers or mall shoppers.
To informed consumers, the company response seems insincere. And I very much dislike what their public relations said about their new inclusion training and the incident, that it "does reinforce why belonging is now more important than ever." That word "belonging" echoes "assimilation" and implies again that one can belong to a preferred class, that we need to look and act like everyone else, to be beautiful and to get special treatment. The fact is, diversity is about recognizing and celebrating differences and learning to recognize one's own biases, and ultimately to root them out, if possible. It's a huge mess for Sephora and hardly an isolated event. But I'm guessing that employee did not study workplace readiness skills and neither has the company.