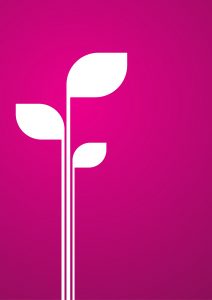 From the early days when CTECS (then VTECS) was getting its start, the organization became increasingly aware of certain skills that were not quite technical and were not academic, but lived somewhere in the behavioral and common sense spheres. When research began, they were known as "soft skills" or "employability" skills. But a growing list of them kept popping up during meetings with business and industry teams, especially when the work at hand was focused on building comprehensive CTE standards for specific programs or assessment development. Industry leaders kept telling us that new workers were coming to them with adequate technical skills, but they just did not seem to know what was expected of them in the work environment. If they got the job based on education, training, and certification, they often did not understand how to do the little things to meet expectations and advance. The lack of the little things became large problems for employers. So blame it on a lack of workplace-contextualized learning. Blame it on the dwindling percentage of youth in the workforce. Blame it on culture and the economy. Whatever the case, high school graduates showed and continue to show little understanding of what joining and prospering in the workforce really entailed. College graduates lacked this same fundamental knowledge that earlier American generations seemed to take for granted.
In 2009, due to its extensive background with soft skills, CTECS was asked to join an initiative in Virginia to revise Virginia CTE's skills/standards for "Workplace Readiness." CTECS focused on a grouping of technology-related skills but enjoyed the company of research-based stakeholders who helped shape the total work from concept, to drafting, to final edit. After Virginia implemented the new list in 2010 in every CTE program, the state naturally wanted an assessment tool, to see what students actually knew, to ensure the skills were actually being taught uniformly, and to improve programs that were falling short. The CTECS Assessment Development model was perfect for this next step and CTECS worked that year to create an assessment for a pilot in 2011.
Each year, all versions of the test called Workplace Readiness Skills successfully evolved. The audience grew and became a staple solution for Virginia CTE credentialing needs. Other state members of our Consortium began to adopt the full package of Workplace Readiness Skills. Nevada began using the WRS test and then Idaho. Parts of main and other pilots began. California joined CTECS and entered a pilot for the California Career Ready Assessment in March 2018. But more importantly, local programs in these states continued to emphasize these skills and CTECS worked with others to develop free curriculum and instructional resources, which led to the creation of modules for each skill, and even this new site: wrs.ctecs.org.
We include below important links behind the history of the Workplace Readiness project, much by way of our partner and original member of the WRS project, the CTE Resource Center.
Research
The initial work that led to the creation and validation of the current list of skills
Process
Milestones crossed to bring workplace readiness skills from idea to implementation
Products, Promotion, and Review
Reports, promotional items, assessment data, and FAQs