The Future of Teaching and Training
From the Association for Talent Development (ATD), an organization and blog that supports learning professionals, the picture is getting clearer on the focus on interpersonal and workplace readiness skills. Technical training will be mostly up to individual employees and supported by management. Instead, management will be asked to support learning and even to train learners how to learn on their own.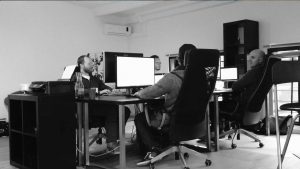 The primary role managers will have will be helping people continuously learn, equipping them with the tools and technology they need, empowering them to work together, constantly collaborating, openly communicating, and figuring out what they need to know, and know how to do it so quickly and effectively. Managing minds is now their responsibility and they will need to rethink and relearn what to do.–Stephen Gill and David Grebow, ATD. Read the full article.
Other emerging trends will also have an impact, including microcredentials and artificial intelligence (AI).